Big Jam Studios have years of experience working with rappers of all levels and ages, from charting recording artists to first timers. Our industry recognized productions are loved by our customers and fans alike. Let's work together and enhance your music, creating a cutting-edge sound!
We Pride Ourselves
in all aspects of recording from large bands writing pop backing tracks from the ground up or even producing cutting edge EDM music.
Rest Assured
that we'll make you feel comfortable and relaxed so we can record you at your best and produce recordings you can be proud of for the rest of your life.
Our Custom Space
means bands can perform 100% live, yet obtain full instrument separation for the perfect studio sound and gelled rehearsed performance.
A Range Of Rare & Vintage
analogue hardware helps to mould our trade mark warm sound.
Quality Vocal Recording
& production is at the core of our Kent based studio. No matter your style or vocal ability.
In The Last 5 Years
our recordings have helped many musicians go onto get big record deals and live gigs.  We've produced plenty of material featured in the iTunes sales chart.
Precious time with our mix engineer! Ideal for rappers. Bring your own backing track, let us source one from our immense library or why not let us produce something custom for you?
Studio 1
Our most experienced producer
From £44
Please get in touch to arrange a studio tour and meeting, so we can advise the best way to capture your BIG sound
Listen to Rappers Who Have The Big Jam Sound
Music Video Package For Rappers
Location Videos
We Can Come
To You

From £500
We can come to your desired location to film your video:

Please get in touch with you brief for a quote

(Travel charges may apply)
Basic Studio Video
Studio Live
Performance
From £150
A step up from our booth video, this package utilizes our large video room and specialist lighting which can be custom styled to your tastes

4 independent takes from different perspectives

One song edited with a basic editing style
Premium Studio Video
Studio Live
Performance
From £350
A minimum of 3 custom scenes set up. (budget depending)

A minimum of 2 hours shooting time (budget depending)

Multiple independent takes from different perspectives.

One song edited with custom FX tailored to your budget
Budget Options
Fire In
The Booth

£99
(singers and duos, only) The cheapest and most time-effective option. We'll have a camera set up in out vocal booth and record 3 takes of you singing the track of your choice. We'll then choose the best take, sync up the audio and video and send you home with a live-perforamnce video to share online. This is a great authentic way to get onto YouTube - one of the best platforms for aspiring artists.

One track recorded and produced

One vocal booth performance video
Studio Live
Studio Live
Performance Video
From £220
For a live-style video, we'll set the scene , mics, and 2 HD cameras in our live room and record the audio and video together. We'll produce the track and cut between the 2 camera angles when editing the video. Final video edit will be produced and sent to you within a week of your shoot.

2 hours studio time (singers) 4 hours bands):

One track recorded & produced

One live performance video

Singer & acoustic duos £220
Much like music videos – good promo shots are essential for elevating your awareness and online presence as an artist. A high-quality, atmospheric set of images can elevate a social media platform to the next level, check out the packages we have on offer!
Live Streaming for Rappers
Perform live to the world on social media!
How do you like the idea of performing a live gig to anybody who can find you online? Big Jam Studios is the only music and video studio in Kent fully equipped to be able to professionally mix your audio on the fly whilst broadcasting from three HD camera angles.
Our tailor built studio which can look like a buzzing club stage and you can invite a select crowd to generate a great vibe. 
Seeing is believing! You'll never want to go live from your mobile again once you've seen how cool we can make you look and sound to your social media followers.
Going Live
Going live is the best and most cost-effective way to grow your fan base. Book a live show with us and see the results for yourself. You'll be back for a regular slot for sure.
Facebook
Facebook preferences live video more than any other content. By going live for just 30 minutes you will reach more fans than paying to target an audience.
Look Better
Broadcasting an amateur looking and sounding performance can damage your reputation rather than enhancing it.
Timeless
A live stream video can also be kept as a timeless piece of media if you upgrade to purchasing the final HD video file.
Lighting & Background
Choose from a range of lighting and background colours to customise and style your broadcast.
Music Mix Engineer
Broadcast your audio with a polished and balanced mix with full studio grade processing power. We're music mix engineers at heart after all.
Rappers
Ideal for solo rappers and collabs

From £95
Ideal for solo singers & acoustic sets. Why not share the package between a few performers to share the cost? Price inlcudes,: Lighting design, custom text in screen, streaming to multiple networks and full sound check.

45 minutes live stream: £95

90 minutes live stream: £150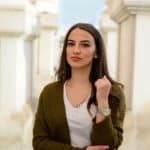 Bill Barnard
Original Rap Artist 
Stepped into the studio for the first time ever and absolutely smashed the mic to bits with the help of Kevin who mastered and mixed the sound and put emphasis in all the right places. Really relaxed environment, went above and beyond, Kev is a perfectionist. Would recommend to anybody! Will definitely be returning with more bars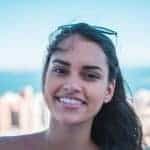 Brutal
Original Rap Artist
Kevin was patient, experienced and had great input. I'm really happy with the end result and couldn't have been happier with the product I came home with. Excellent service and well priced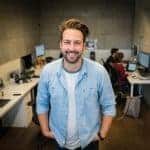 K DOT MAPZ
Original Rap Artist
Big Jam Studios to the world and back, they helped me grow as an artist and so much more! 100%'
Why Not Add Another Service?
Press Pass Upgrade
While you're at our studio dressed to perform, let us offer you a reduced-price photoshoot so you have a selection of modern pictures for your fan pages. At only £50 for a selection of eight edited high-resolution pictures, you'd be crazy to say no.
Singing Lessons
A solid vocal performance is all based around technique.  Book a singing lessons with one of our talented and experienced vocal coaches further hone your skills and gain better recording as a result. From £35 per hour.
Remixing
Do you need a remix to complete your EP and make it appeal to a totally different fan base? We can produce remixes in a range of cutting edge styles.

Speak to us about what kind of remix we can offer.
Audio and a Picture for YouTube
We'll combine a picture of your choice with the audio from your recording session and turn it into a video for you to upload to Youtube – Only £30!'
Vocal Booth Video for Youtube
Once your song is produced, we will stage a stunning, single camera shot video of you performing the song in the booth – only £50!
Connect With Us On Social Media